Download your guide
Cloud computing has the potential to transform your business IT.
Discover the different types of models and how to choose the one that best suits your business goals.
Understanding the different cloud computing models is essential to deploying the right solution to suit your IT strategy.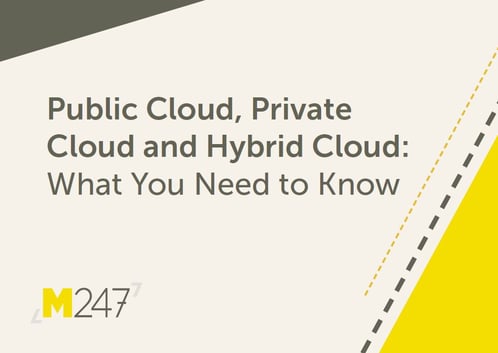 There are three types to choose from:
The pay-as-you-go, shared option of the public cloud


The more customisable, dedicated private cloud


A hybrid cloud service that combines the benefits of the two, utilising existing legacy IT.
Learn everything you need to know about Public Cloud, Private Cloud and Hybrid Cloud in our free guide.